2023 Ford Bronco DR – Baja 1000 Desert Race Vehicle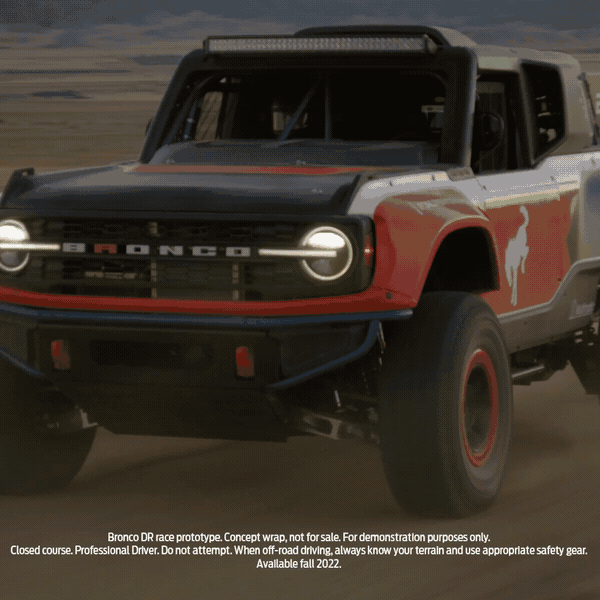 Slated for release in the fall of 2022, Ford has unveiled a prototype of the 2023 Bronco DR. DR stands for Desert Racer and the goal of this model is to meet the grueling demands of the infamous Baja 1000 race in Baja California, Mexico. Similar to the branding and target market of the original Ford Raptor, the Bronco DR will have many off road racing features out of the box, but this model will come with even more extreme features. As of the recent announcement Ford says they are planning on producing only 50 of these models in late 2022 and will actually be considered 2023 model year vehicle. The DR's will actually be sold and customized by Multimatic, as opposed to directly by Ford.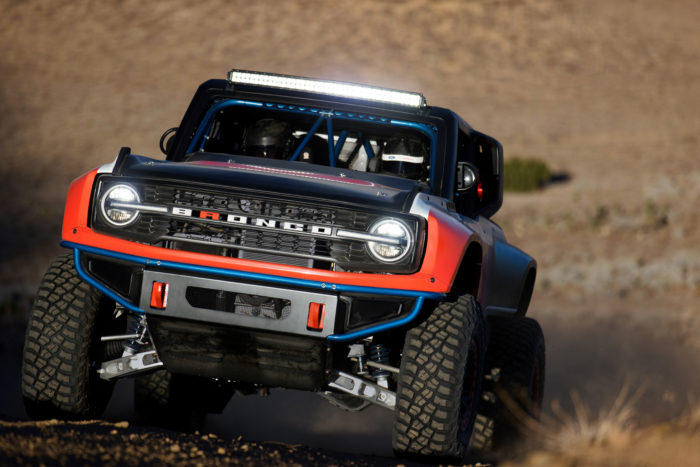 Notable Specs:
Coyote 5.0-liter V8 Engine with 400HP
Multimatic Positional Selective DSSV Dampers and safety cage
Front suspension travel: 15.8 inches
Rear suspension travel: 17.4 inches
37-inch BFGoodrich® Mud-Terrain T/A® KM3 all-season tires
Beadlock Wheels
Approach angle of 47 degrees and departure angle of 37 degrees
Breakover angle of 33 degrees
73.7-inch front track and 73.3-inch rear track
No AC, interior amenities or glass
Race weight of about 6,200 pounds
65-gallon fuel tank rides below the cargo area
Pricing of about $250,000
Built and Supported by Multimatic Motorsports
Long Travel Suspension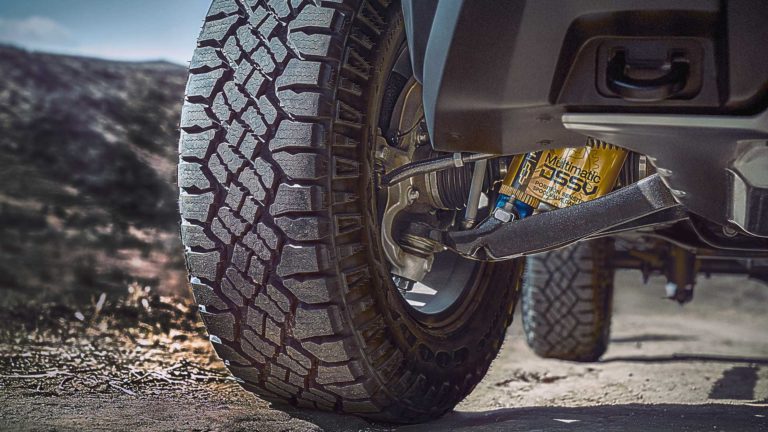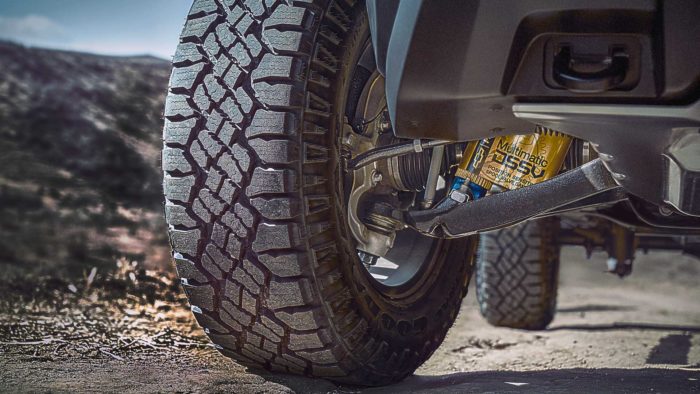 Multimatic's invented and patented spool valve damping technology will be integrated into the Bronco's suspension. Similar to their cutting edge DSSV suspension technology used in Formula 1 and high end sports cars, the Bronco DR will get the same engineering but instead tuned for the harsh off road environment of Baja. Multimatic's damper system comes standard on the following vehicles:
Porsche 911 GT3 Cup – Type 992
Ferrari 488 GT3 & GTE variants
Ford GT GTE/GTLM
Ford Mustang GT4
Mazda RT24-P
Mercedes-AMG GT3
Multiple F1 teams
Multiple Formula E teams
Now we can add the Bronco DR to the above impressive list of high performance vehicles. They also supported Chevrolet and the Hall racing team for their impressive Colorado ZR2 which was recognized by the Best in the Desert organization as 1st in Class 7300 in the 2017 Vegas to Reno race.
DSSV stands for Dynamic Suspensions Spool Valve which is a highly modified damper. Differing from the needs of on track racing, Multimatic needed to develop its largest and toughest suspension components yet to handle the unique conditions of desert racing. An 80mm diameter main body tube with a fin cooling design was paired with 5 spool valves for each damper. Combined with the additional components there are 7 total spool valves controlling the Bronco's suspension motion at each corner.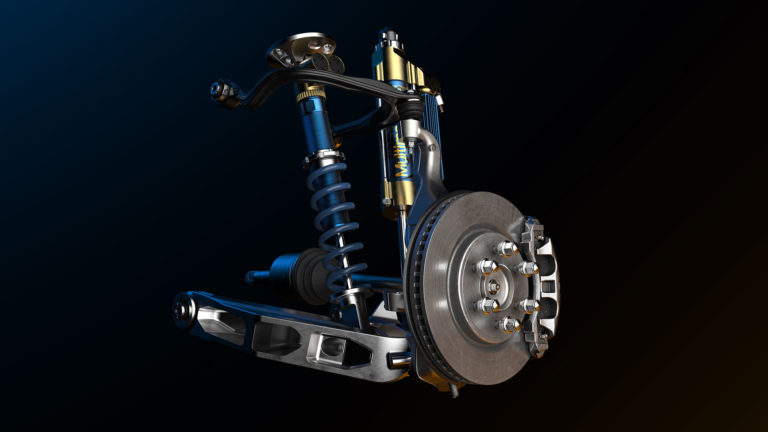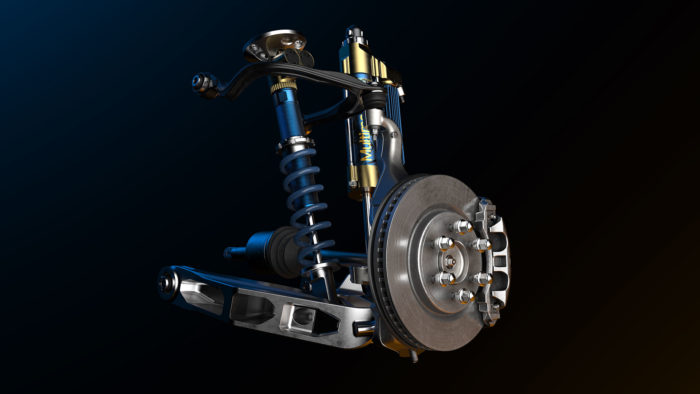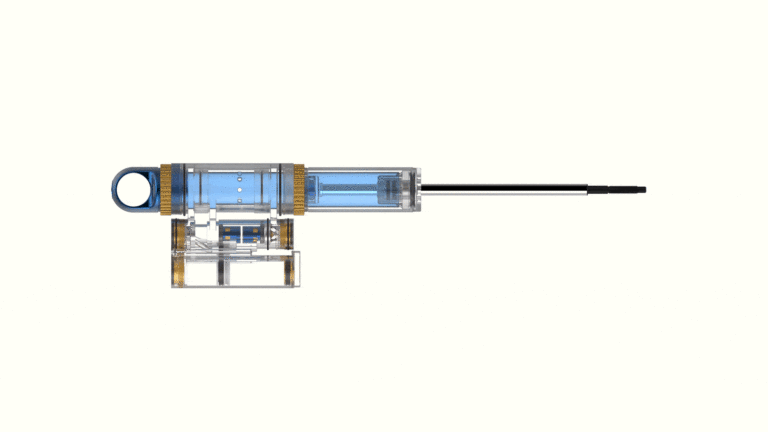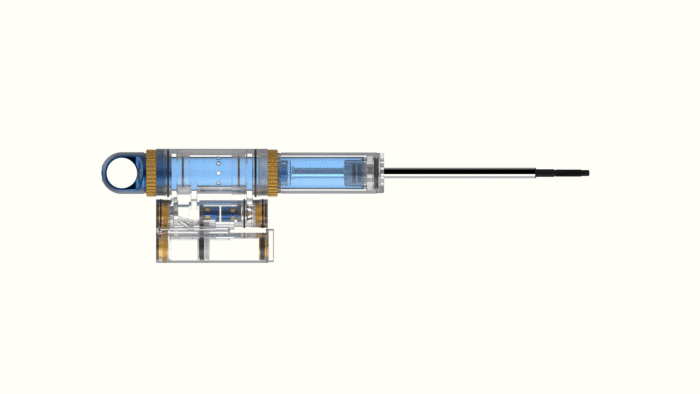 2022 Score Baja 1000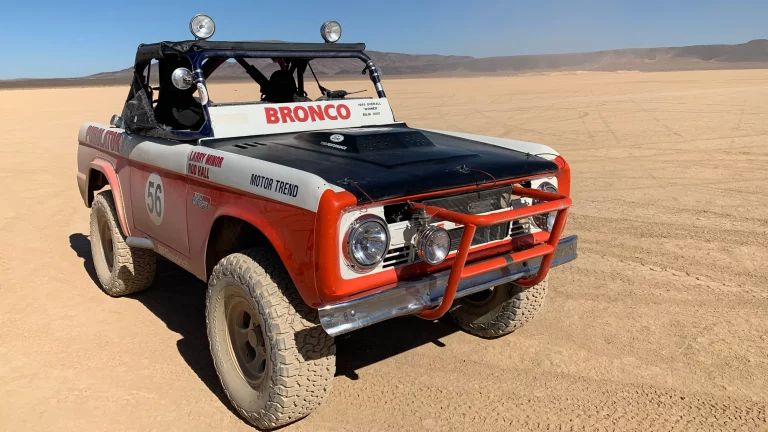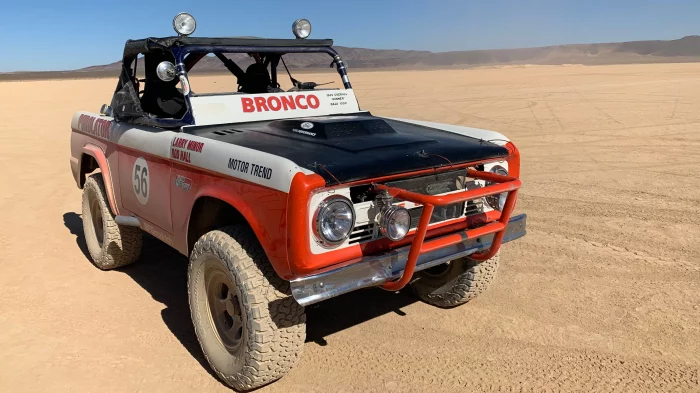 The Bronco has quite a history at the Baja 1000. In 1969 a completely stock Bronco won overall in the entire race – a feat never to be achieved again. Rod Hall and Larry Minor were behind the extraordinary win in the only 4×4 to ever come in first overall. 53 years later the 2023 model Bronco DR will compete in the 2022 Score Baja 1000 for a chance to make history again! Although unlikely to win overall due to the rapid advancements in trophy trucks, it will be exiting to watch what happens with the Bronco.
Rod Hall's daughter, Shelby Hall has become and incredible off road racer and won the 2020 Rebelle Rally x Cross class in a Bronco Sport. She then a month later raced a Bronco R prototype in the 53rd Score Baja 1000. The Bronco DR has a different purpose than the recent predecessors – to be a completely turnkey race SUV to compete in the biggest off road races around the Globe.
With all of the hype we sure hope to see an impressive showing with the Ford Bronco DR at the 2022 SCORE Baja 1000!