INSANE 1993 Ford Ranger Walkaround: A Closer Look at Adrian's Beast
Lets delve deep into the mechanics and aesthetics of a 1993 Ford Ranger that's been modified to be nothing short of insane. Adrian, the proud owner of this Ranger, walks us through the journey and the details of his beloved truck.
A Quick Overview
Model: 1993 Ford Ranger
Owner: Adrian
Ownership Period: 7 years
Build Duration: 5 years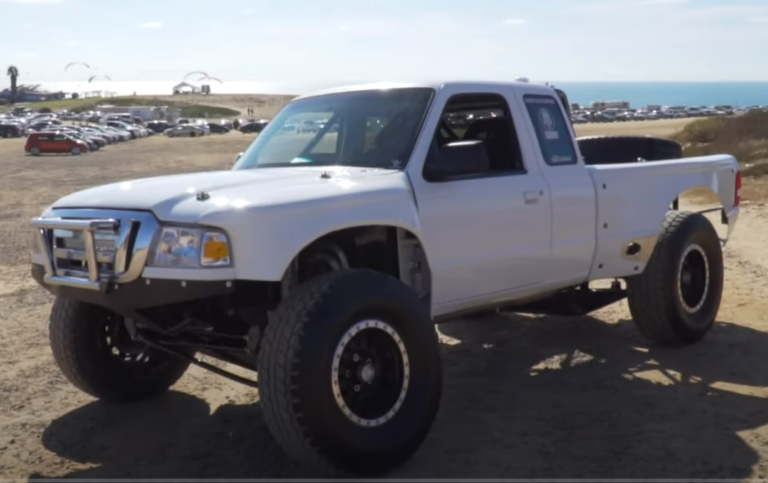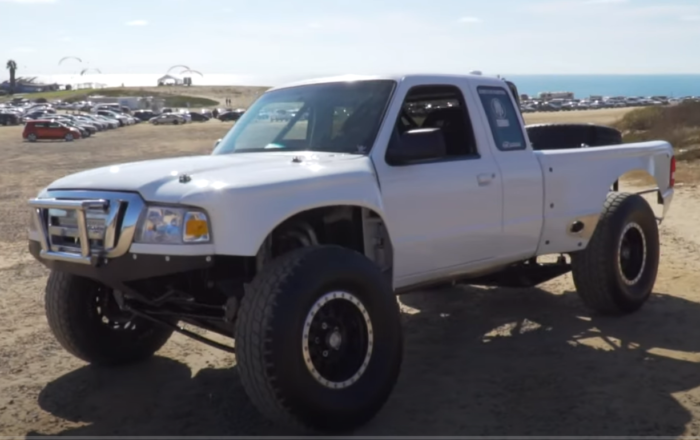 Starting From Scratch
Adrian acquired the truck about seven years ago. The actual transformation began roughly two years after, and the initial steps were drastic:
Registering the vehicle.
Gutting the entire vehicle.
Installing the 4.0 engine.
Let's Talk Suspension
Diving straight into the mechanics:
Suspension System: Custom-built one-off J beam from GR Fab.
Track Width: A whopping 89 inches.
Spindles: Stock 4×4 spindle paired with Dana 44s.
Shock Package:

2.5 coil overs – Race series.
3.0 bypasses.
2.0 shorty tops.
This setup grants the front of the truck about 27 inches of suspension travel.
Not Just About Performance
The truck's aesthetics aren't ignored:
Chrome Shine: Yes, that's real chrome plating.
Grill: Matching chrome.
Light Bar: A TL top light.
Adrian has also integrated a newer front end from 2010, paired with 10-inch Fiberwerx fenders. The truck was recently painted, adding a touch of freshness to its rugged appeal.
Under The Hood
Unveiling what powers this beast:
Engine: LS1 with a Turbo 400.
Modifications: Cam installation and a professional tune.
Power Output: Approximately 292WHP.
Inside The Cab
A mix of function and style:
Door Panels: Custom aluminum from GR Fab, wrapped in vinyl.
Dashboard: Fiberwerx with integrated GPS and radio.
Seats: Mastercraft 3G seats with PRP harnesses.
Safety: Rugged radio headsets for communication.
The Rear End
Glass: MacNeil.
Suspension: Full four-link system by GR Fab.
Fuel Capacity: 41 gallons.
Exhaust System: Fender-exit Johnny Branch with Harley mufflers.
Color Scheme and Chrome Details
Adrian's Ranger follows a consistent theme of white, black, red, and chrome. The attention to detail is visible in every aspect, from the red linkages matching the springs to chrome details spread across the truck.
Future Plans
Adrian contemplates adding a turbo setup, pushing his truck to an even higher power bracket. Given the power-to-weight ratio, this upgrade will significantly enhance the truck's performance.
Closing Thoughts
Adrian's 1993 Ford Ranger is a testament to patience, passion, and precision. With every component carefully chosen and integrated, it stands as a unique example in the world of truck modifications. For those who appreciate the blend of performance and style, this Ranger is an embodiment of both.