Integrate Apple Watch into your Truck
Integrate Apple Watch into your Truck
Apple's newest release, the Apple Watch, has created many more options in our world to what you can monitor and control using our smartphones and Bluetooth connected devices.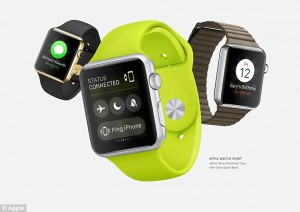 Do you wonder how your truck is working when you drive it? Are you looking for other ways to track your truck trips, monitor your trucks vitals or even change the operation of it on the fly? What about how you are responding to a certain driving situation? Are you relaxed and in control or tense and not making good decisions?
See what the new 2016 Raptor can do?  Improve its performance.  Suspension is important too..
 
Apple Watch, iPhone 6 and iPhone 6 Plus
The Apple Watch and the newest iPhone's (iPhone 6 and iPhone 6 Plus) are packed full of sensors and smart capabilities. These d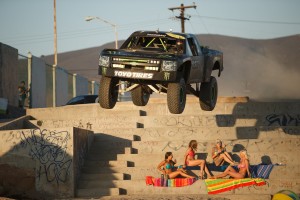 evices are capable of sensing GPS location, movement, g-forces, elevation, heart rate and other kinds of movement you might make when wearing or carrying one of these items. Why not apply it to your truck? Our trucks like toys and gadgets just as much as we do…shocks, lift kits, tough axles, roll cages!
Combining Bluetooth with Apple Watch and iPhone 6/ 6 Plus
Using the Bluetooth connected apps and devices like Blue Driver that are monitoring your vehicles vitals, an Apple Watch can be configured (using an appropriate app) to monitor certain critical vehicle aspects like, engine & tr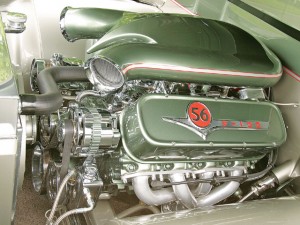 ansmission temperature, RPMs, lap times (if your racing like that) and other attributes your vehicle reader can see.
The advantage to Apple Watch is that since it fits nicely on your wrist and is easy to see quickly without taking your eyes off the road. With the sensors in the watch, you can also monitor your heart rate and the amount of movement you are experiencing while driving (smooth movement means your suspension is nicely tuned or you are driving on some really nice roads). The convenient vibration notification that Apple Watch can easily alert you to an attribute about your car or you bodies that is pre-configured.
 Additional display using your iPhone
 The watch you wear on wrist is great for quick reads, notifications and some practical usage, but the functionality and view ability of it are limited when you are driving. When you build and add-in the vehicles sensors, in addition to configuring an Apple Watch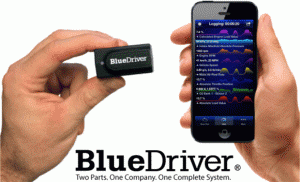 to provide quick and easy to view notifications, you iPhone can be mounted on the dash, roll bar or another convenient location to be able to see more data that is being collected via a sensor like the Blue Driver. The nice large and crystal clear screens of the iPhone's make for perfect heads-up displays.