Modular Off Road LED Lights by KC HiLiTES
Everyone in the off road and consumer auto lighting industry recognizes KC HiLiTES as the original auto and truck lighting company. Known for the smiley face covers that can be seen on street legal vehicles KC has been in the game for a long time. As the lighting industry changes to LEDs for their many benefits and advantages to other types of bulbs KC has evolved as well. In a game changing move they are set to start selling a new type of modular led lighting system slated for this October.
They are calling this new product line "modular flex lights" which utilize individual lighting pods with 10watt CREE XML U2 LED diodes. Each light has its own heatsink and powerstrip to be easily connected to the next light in the row. Each core draws 3amps and outputs 429 lumens. The initial configurations will be sold as singles with one core, duo with two cores, and array with five cores. Each of the cores have lexan lenses and 5000k color temperature. The cores can also be customized to be spot or spread beam patterns and have either a red, blue, black or gold changeable bezel.
The waterproof connections made by the patented power connection system will enable consumers to stack and add lights in any matter they choose. We have all seen dual row led light bars, but look out for the endless posibilities that this platform will create; triple row, shapes ect. It will be exciting to see what the end users will end up creating on their trucks! I have some interesting ideas and would love the opportunity to get my hands on some of these to use on our socalprerunner vehicles.
The flex dual light kit will run you $260.53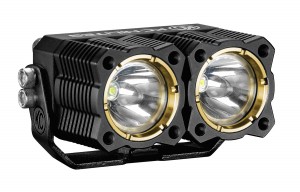 The flex array light bar with 5 cores starts at $549.06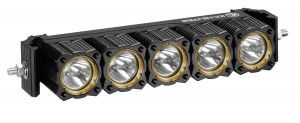 And the flex LED linker kit will cost $24.02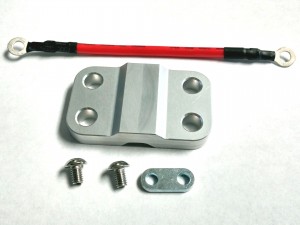 To create a unique lighting system on your truck it will add up quick. $25 for every connection you need to make isnt bad but will add a lot of cost for the fanatics! They do come with a 23 year warranty however, so we vote as a buy! Time to get connecting!